Break the Stigma for Families
Break the Stigma Around Mental Health by Riding a Bike
Upcoming Events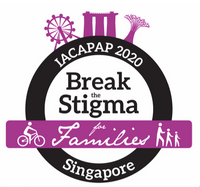 Break the Stigma for Families Singapore
Break the Stigma for Families Singapore
When? 18 July 2020
Where? Singapore
Description: The 24th edition of the World Congress of the International Association of Child & Adolescent Psychiatry and Allied Professions (IACAPAP) will be held in Singapore! A highlight of this IACAPAP is the movement to raise awareness of mental illnesses among children with Break the Stigma for Families. Held for the first time in Asia, the agenda of our movement aligns fittingly with the "Beyond the Label" anti-stigma campaign that was started locally in 2018 by the National Council of Social Services, Singapore. The event will end with a mental health festival set within the compound of the Institute of Mental Health.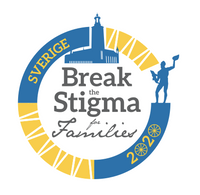 Break the Stigma for Families Sweden
Break the Stigma for Families Sweden
When? 25 - 29 August 2020
Where? Göteborg to Stockholm, Sweden
Description: Break the Stigma for Families is going to Sweden! We will be cycling ca. 650 km to raise awareness and funds in support of families affected by mental illnesses.
Organisation: Break the Stigma for Families Sweden was organised by Amelie Kjellstenius, resident in child and adolescent psychiatry at Queen Silvia Children's and Youth Hospital in Göteborg with support from Andrés Martin, Professor of Psychiatry at Yale and Cecil Prins, child and adolescent psychiatrist in the Netherlands. We cooperate with "Psykiatrifonden".